Whenever a celebrity goes public about suffering from any kind of ailment, trends and related queries on the topic see a significant jump as people start looking up symptoms and causes of the disorder, leading to more awareness about the disease

Justin Bieber recently shared a video on social media to inform his fans that he has Ramsay Hunt Syndrome. And there are about 8,67,00,000 search results on the topic till now. As soon as Justin shared the news about his illness, wishes started pouring in from his fans, also increasing the number of searches for the disease. 'Ramsay Hunt syndrome', 'Facial nerve paralysis' and 'Justin Bieber facial paralysis' were among 10 such related queries. This is not the first time when an international celebrity has come out in the open to speak about his/her illness. From Angelina Jolie talking about suffering from Bell's Palsy to Billie Eilish revealing that she has Tourette Syndrome, whenever a celeb has spoken about their illness it has often garnered a huge interest among their fans, as opposed to when they lend their support to an ailment.
JUSTIN BIEBER: RAMSAY HUNT SYNDROME
In a video shared on his official Instagram page, the singer revealed the reason why he has cancelled some of his shows as part of the Justice Tour. "I have this syndrome called Ramsay Hunt Syndrome and it is from this virus that attacks the nerve in my ear, my facial nerves and has caused my face to have paralysis. As you can see this eye is not blinking, I can't smile on this side of my face, this nostril will not move so there's full paralysis on this side of my face. So, for those who are frustrated by my cancellations of the next shows, I am just physically obviously not capable of doing them. This is pretty serious as you can see…," shared the singer with his fans.

What people searched: Justin Bieber, facial paralysis, chickenpox, paralysis, Justin Bieber facial paralysis
What is Ramsay Hunt Syndrome?

"Ramsay Hunt Syndrome also called herpes zoster oticus is a major otological ear-related complication of varicella zoster virus reactivation. It is a painful rash around the ear, on the face, or on the mouth. It occurs when the varicella zoster virus infects a nerve in the head," says Dr Neha Kapoor, Sr Consultant & Head Unit (I)- Neurology, Asian Institute of Medical Sciences Faridabad. Dr Vipasha Brajpuriya (Senior Consultant & Unit Head) ENT, Accord Superspeciality Hospital, Faridabad, adds, "In this, the facial nerve near the inner ear gets infected leading to irritation and swelling of the nerve. The virus belongs to the herpesvirus group and the virus also causes chickenpox. Classic symptoms of this disease include severe pain in the ear, rashes around parts of ear, tongue and infected side of the mouth. In some cases, it can even cause hearing loss, spinning feeling, contorted faces and even paralysis."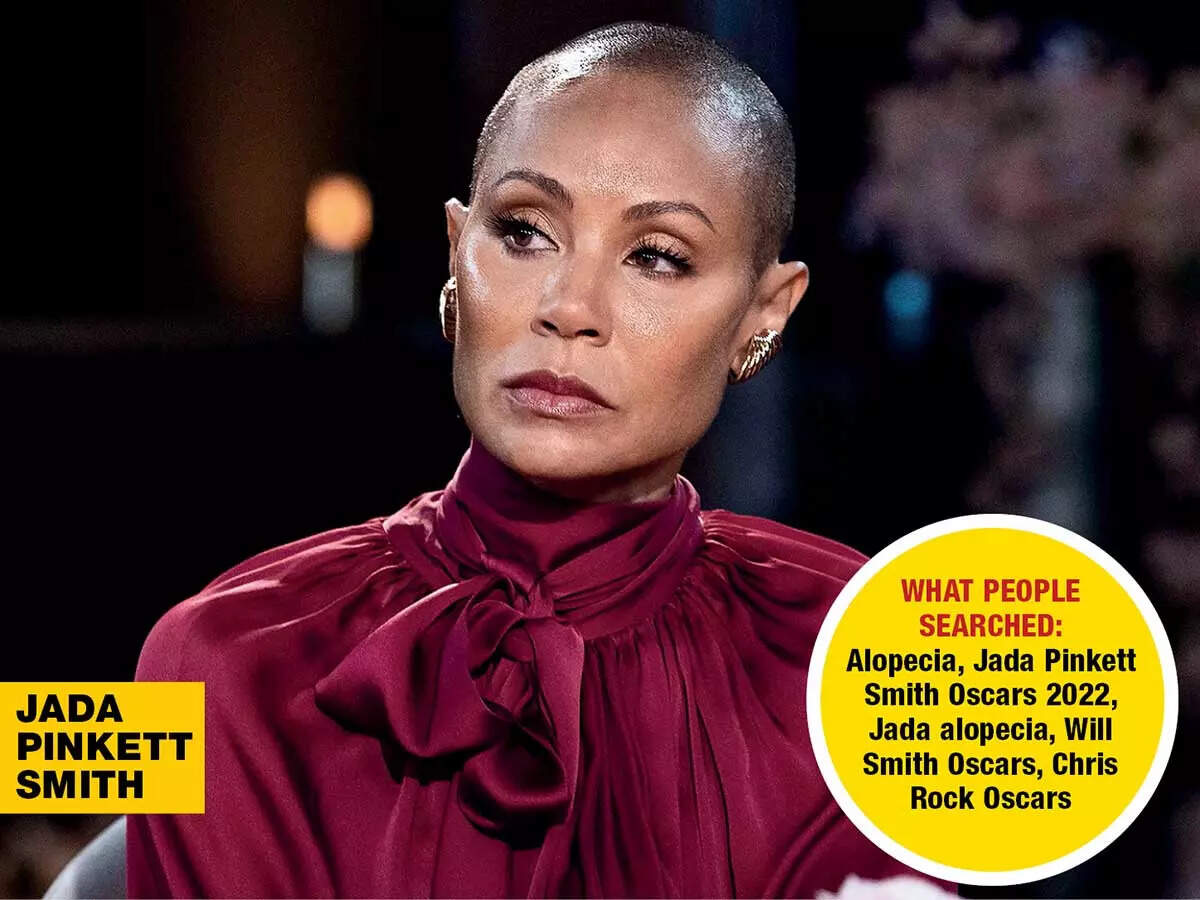 JADA PINKETT SMITH: ALOPECIA

Jada had first opened up about suffering from alopecia in 2018 on a talk show. But her diagnosis caught the world's attention recently when her husband Will Smith slapped comic Chris Rock at the Oscars for joking about her bald head. Post the incident which made headlines globally, Jada said, "Considering what I've been through with my own health and what happened at the Oscars, thousands have reached out to me with their stories."
What people searched: Alopecia, Jada Pinkett Smith Oscars 2022, Jada alopecia, Will Smith Oscars, Chris Rock Oscars
What's Alopecia?

Dr Navjot Singh Arora, Consultant Dermatologist, HCMCT Manipal Hospital, Dwarka, says, "Alopecia is baldness on any part of the body, it can be either scalp or the beard, and even eyebrows. When it occurs on the scalp, it can be due to many reasons. One of the most common reasons is androgenetic alopecia. It can be seen in both males and females. It is generally due to a process which is mediated genetically but also depends on some environmental factors like smoking, alcohol, poor dietary intake and once own hormones. Another

common type of alopecia is alopecia areata, in which a person can have patches of baldness which can occur on the scalp, beard and eyebrows."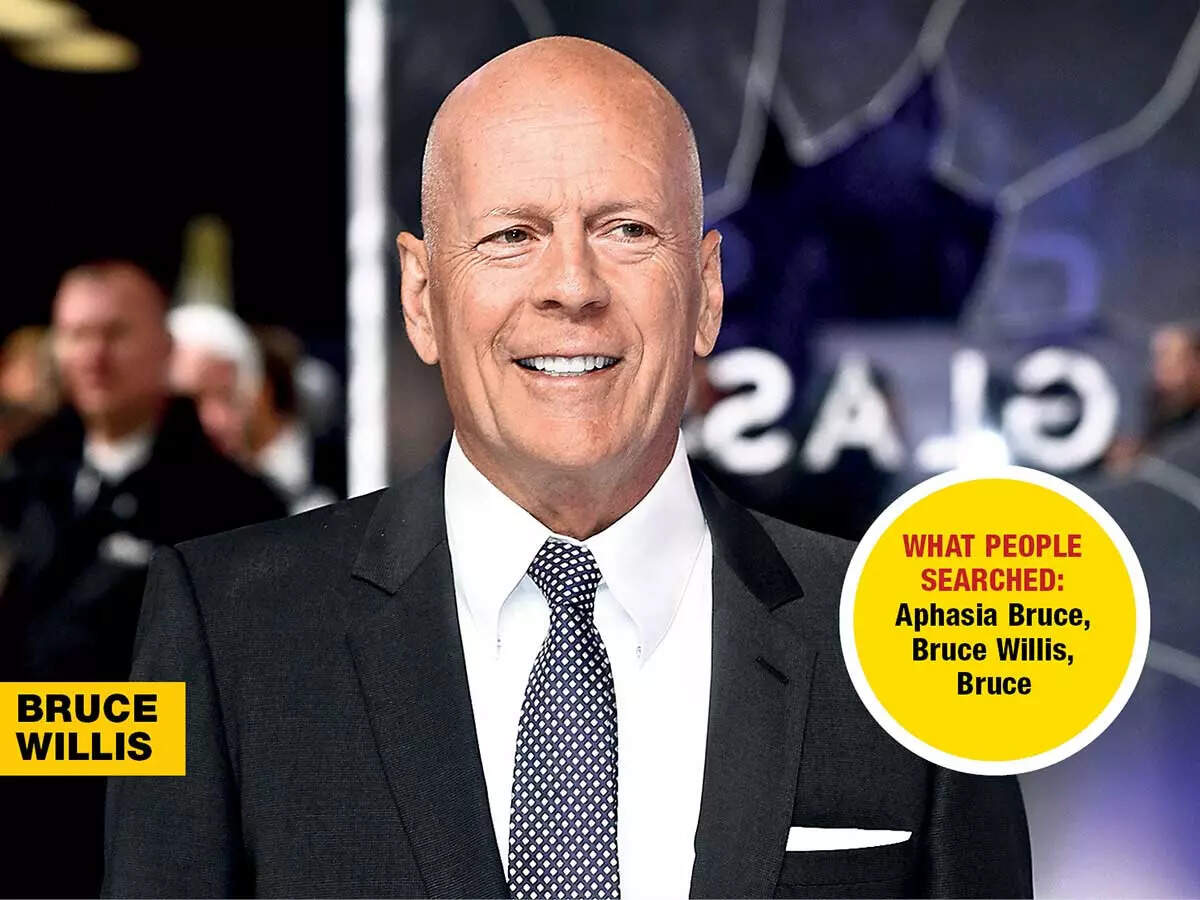 BRUCE WILLIS: APHASIA

Earlier this year in March, Bruce Willis' family announced that he is stepping away from his acting career after being diagnosed with aphasia. In a message shared on Instagram, his daughter, Rumer Willis, revealed that the condition was "impacting his cognitive abilities." The trend shows the maximum searches for the disease, what is aphasia around March 30 when it was announced on social media by the actor's family.
What people searched: Aphasia Bruce, Bruce Willis, Bruce
What is aphasia?

Dr Neha Kapoor, Sr Consultant & Head Unit (I)- Neurology, Asian Institute of Medical Sciences Faridabad, explains, "In aphasia, the patient has a difficulty in expressing his/her words, or has problems in understanding what he/she has been spoken to. There are different types of aphasia. One is where the patient has difficulty in delivering his/her speech, so there is a difficulty in the flow of speech. The patient has slurred speech. The other type is sensory aphasia where the patient has a problem in understanding and comprehending words. Brain stroke is a common condition that causes aphasia. There are specific parts in the brain that are dedicated to language, predominantly the left side, so whenever there is an injury towards the left side, then aphasia tends to be more severe in intensity as compared to the right side."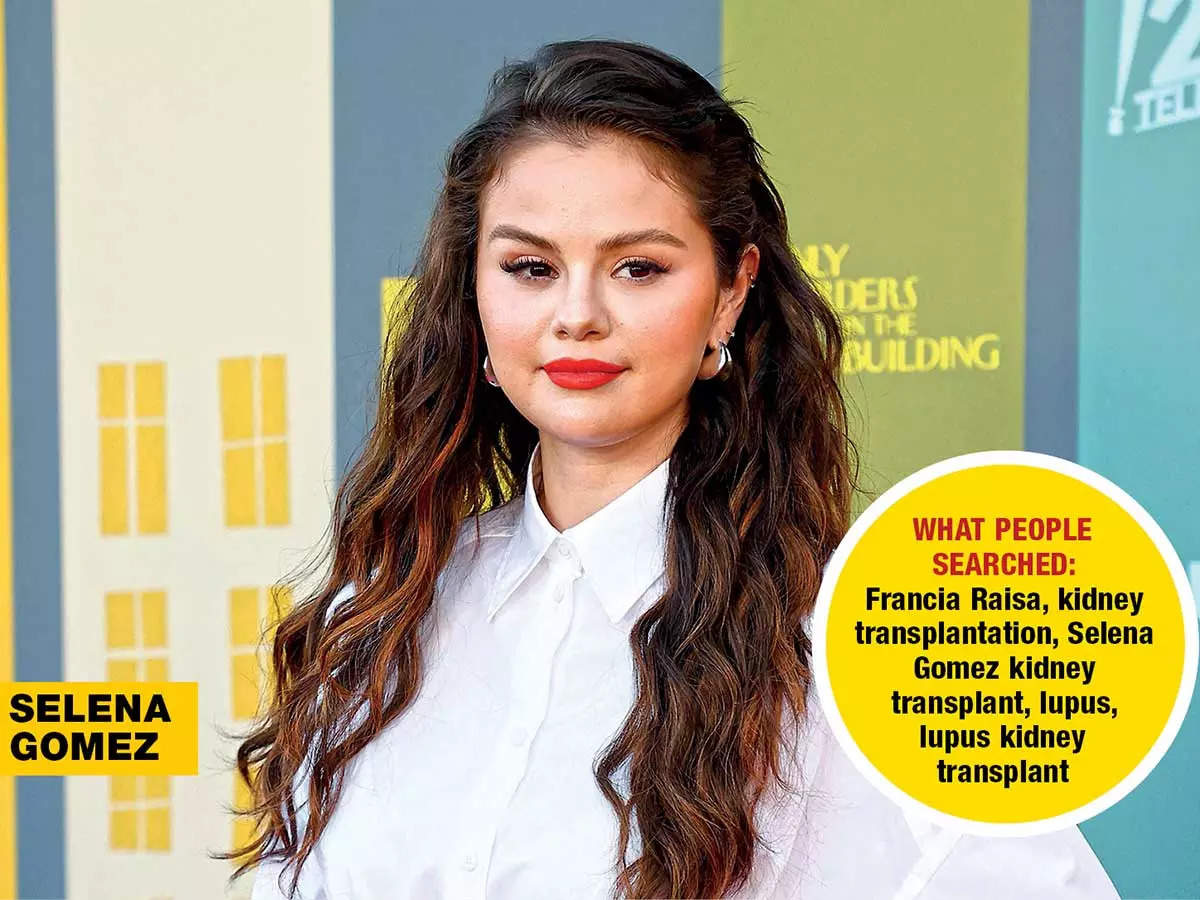 SELENA GOMEZ: LUPUS

In 2015, Selena Gomez confirmed that she is suffering from lupus, an autoimmune disease that affects organs and tissues inside the body. During an interview, the singer revealed, "I was diagnosed with lupus, and I've been through chemotherapy. That's what my break was really about. I could've had a stroke." Talking about her recent hiatus, she added, "You guys have no idea. I'm in chemotherapy… I locked myself away until I was confident and comfortable again." She later revealed that she had a kidney transplant as well due to lupus.
What people searched: Francia Raisa, kidney transplantation, Selena Gomez kidney transplant, lupus, lupus kidney transplant


What is lupus?

"Lupus is an autoimmune disease in which the person's immune system attacks its own tissues and organs. Lupus (SLE) causes inflammation which can impact any part of the body, especially your joints, mouth ulcers, skin, kidneys, heart, brain and lungs. The signs and symptoms often mimic signs of other ailments, which makes it difficult to diagnose. Typical symptoms include a facial rash, which resembles butterfly wings across both cheeks, joint pain, unexplained fever and unexplained low haemoglobin," shares Dr Jayant Thakuria, Sr Consultant & Unit Head, Internal Medicine & Rheumatology at Accord Superspeciality Hospital, Faridabad.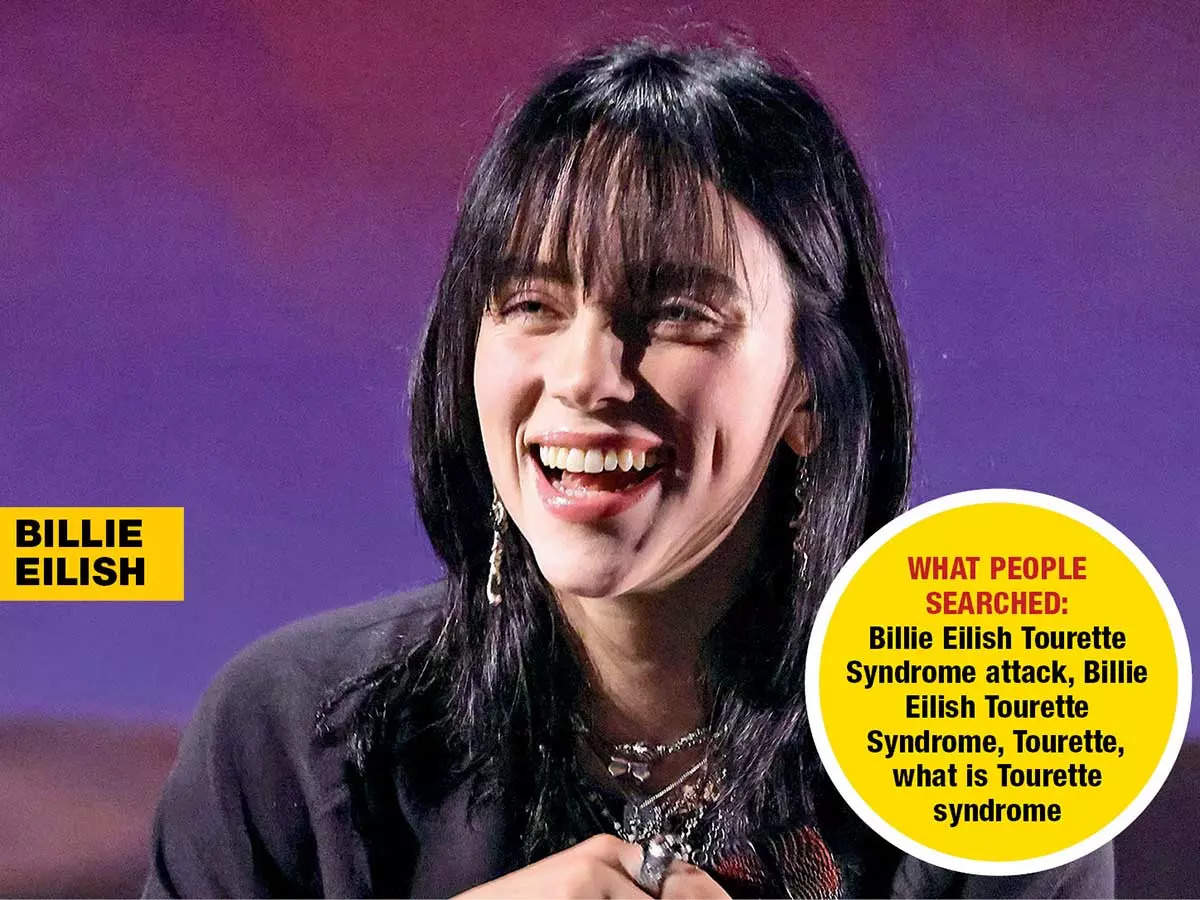 BILLIE EILISH: TOURETTE SYNDROME

In May 2022, Billie Eilish opened up about her Tourette Syndrome. In an interview, Billie shared, "I have Tourette Syndrome…I'm very happy to talk about it. I actually really love answering questions about it, because it's very, very interesting, and I am incredibly confused by it, and I don't get it… I never don't tic at all, because the main tics that I do constantly, all day long, are like, I wiggle my ear back and forth and raise my eyebrow and click my jaw … and flex my arm here and flex this arm, flex these muscles. These are things you would never notice if you're just having a conversation with me, but for me, they're very exhausting."
What people searched: Billie Eilish Tourette Syndrome attack, Billie Eilish Tourette Syndrome, Tourette, what is Tourette syndrome
What is Tourette Syndrome?

Dr Najeeb Ur Rehman, Senior Consultant Neurology, Marengo QRG Hospital, Faridabad, says, "Tourette Syndrome (abbreviated as TS or Tourette's) is a problem related to the nervous system. It causes people to make sudden movements or sounds called tics which they are not able to manage. People with this syndrome might blink or clear their throats repeatedly. Many people may utter words which they don't intend to speak. With the early detection of symptoms and treatments, tics can be kept in check. Tourette's are associated with different parts of the brain, including an area called the basal ganglia, which helps regulate body movements. Variations there may have an impact on nerve cells and the chemicals that transport messages between them. People who have family members with Tourette's are more susceptible to get affected by it. However,

people in the same family may show different symptoms."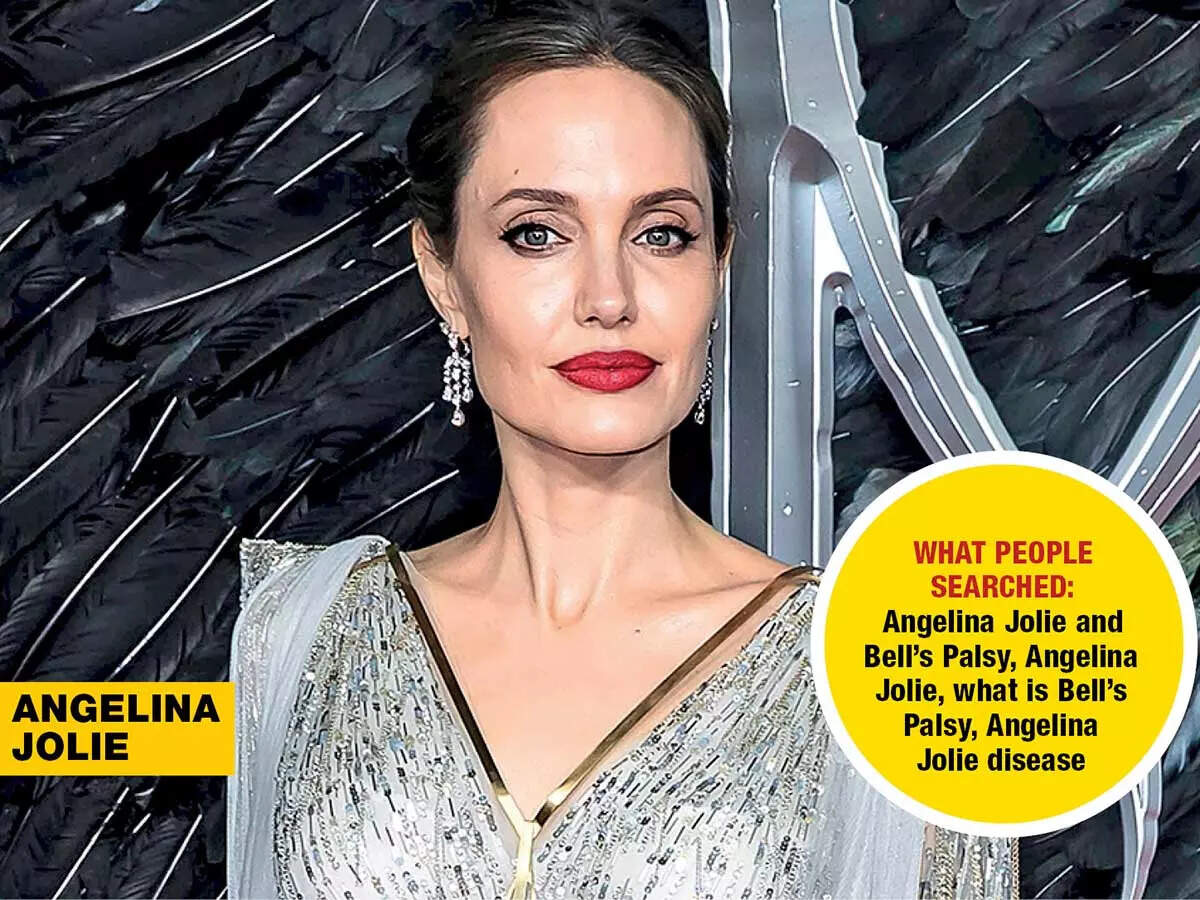 ANGELINA JOLIE: BELL'S PALSY

In an interview to Vanity Fair in 2017, Angelina Jolie shared that in 2016, in addition to hypertension, she developed Bell's Palsy, causing one side of her face to droop. "Sometimes women in families put themselves last," she said, adding, "until it manifests itself in their own health." Jolie credited acupuncture for her full recovery from the condition.
What people searched: Angelina Jolie and Bell's Palsy, Angelina Jolie, what is Bell's Palsy, Angelina Jolie disease
What's Bell's Palsy?

Dr PN Renjen, Senior Consultant, Neurology, Indraprastha Apollo Hospitals, shares, "In facial nerve paralysis, also called Bell's Paralysis, all the muscles, which are supplied by the facial nerve of the face get paralysed. It is not from the brain, it's a peripheral nerve lesion. That is why the patient has difficulty closing the eye and a deviation of the face to the opposite side, and there is a weakness in the muscles, which are responsible for chewing. There are two neurons in the brain, upper is from the brain, lower is from the nerve. The Bell's Paralysis is on one side and classically, it starts with the pain in the back of the ear. It usually occurs suddenly and may be associated with some sort of burning sensation in the tongue or interior part of the tongue and sometimes it is associated with hyperacusis. That is the classical picture of the Bell's Paralysis. Almost 70-80% Bell's young patients over a period of four-six weeks nearly make a total recovery."'